Your Travel Guides
At Travel Designers, we've all been in the travel industry a long time. Our collective number of years is quite frankly, embarrassing… yet we've kept our passion for exceeding your expectations, every single time.
Our experience means we set the bar high; with routes and places you might otherwise never see and every detail covered. All you need to do is pack – because we take care of everything else.

ROSE
Rose Ennis
Director
DD: +64 9 304 2725
Rose began her travel career in Sydney in the 1980's with hotels before becoming the travel agent for a large Australian-based International Corporation. Returning to Auckland, she worked in specialist group travel, ran a successful retail travel agency and in 1993 partnered with Jo-Anne to create a specialist travel brokerage; returning to her first travel passion – business travel.
"Whether you're travelling for business or pleasure, I know how important it is to you. I love finding solutions for complex itineraries… and those extra benefits to delight you on the way."
JO-ANNE
Jo-Anne Khor
Director
DD: +64 9 304 2726
Jo-Anne determined on a travel career as a school leaver, literally knocking on doors until a travel agency gave her a job.  She's never looked back, studiously climbing the ranks and proving her expertise. After owning her own travel agency for 17 years, Jo-Anne partnered with Rose to create what has become the exceptional Travel Designers brand.
"For me the excitement is in personalising your travel, making sure your experiences exceed your furthest expectations. There's just so much on offer; my job is to tailor it to you."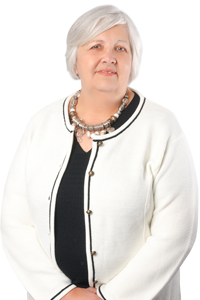 WENDY
Wendy Randall
Administration Manager
DD: +64 9 304 2728
After studying accountancy, Wendy worked in Australia and the Pacific before joining the travel industry. Her first roles were with airlines (including in the 1978 Air NZ team managing the World Rowing Championships) before moving to manage and later own a travel agency. She returned home to set up Travelog, an accounting system she helped develop and we proudly use today. 
"So much in travel depends on the detail. Small things matter more when you're away from home.  We take great pride in getting it right, because we know you depend on it."
Ali
Ali Izard
Independent Travel Broker
DD: +64 9 304 2727
Ali has decades of experience in travel including to some of the most far flung corners of the world. When you want a travel experience that's unlike any other, Ali's the person to see. Her knowledge and astute planning opens you up to the world; not just destinations but experiences that genuinely deliver the trip of a lifetime.
"There's a magical world out there; when you know how to find it. My role is to craft your itinerary that will continue to surprise and delight you, every step of the way."
Erin
Erin Liava'a
Senior Travel Consultant
DD: +64 9 304 2722
Erin sets the highest bar in delivering exceptional travel planning. More than 15 years after first studying travel in high school; with 10 years' experience in corporate travel and a further five years dedicated to VIP travel management, Erin knows how to deliver to the most exacting client. Relationships matter, and with Erin will ensure we cater for your every need.
"VIPs want every detail taken care of, and the way we see it - every one of our clients is a VIP.  That means I want to understand what you, your business, or your family really want and make that your reality every time."
LISA
Lisa Grunsell
Senior Travel Consultant
DD: +64 9 304 2721
Lisa has been in the travel business for more than 22 years and brings intimate knowledge of almost every corner of the world to the mix. An extensive traveller herself, she loves nothing better than to create the destination experience of your dreams, whether that's a locally based conference or that 'journey of a lifetime', you've always wanted to do.
"I've experienced the highs and lows of travel personally so I know what does and doesn't work. My goal is to solve your problems long before they happen and ensure your travel plans more than match every expectation."